Beat the Coral Springs Heat And Keep Your AC Running Smooth With AC Repair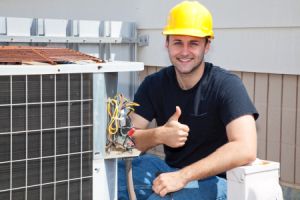 Before the summer heat reaches its peak, you should be sure you have a team to call on for all of your Coral Springs AC repairs. The last thing you need is to have an AC system that is only partially working once the heat rolls in. For this reason, it makes sense to call on Efficient Air & Heating crew to take care of the things that you need completed when it comes to your cooling and heating service task list. Our AC company in Coral Springs provides quality repair work that will keep your home cool and comfortable all summer long.
You have to set up your air conditioner up for working success which means making sure it is fully operational once summer arrives. A common mistake homeowners make is to push your system to take on a full workload when it is in need of Air Conditioning Service. Not only will this result in higher monthly utility bills, but it will also cause strain to your system and possibly cause it to break down completely.