Your Trusted AC Company in Boca Raton, FL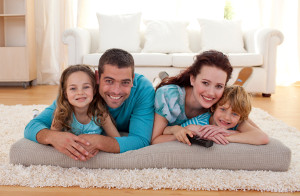 Your Boca Raton home should be the most comfortable place for you and your loved ones, and to ensure it remains as comfortable as can be, you need to maintain dependable heating and cooling. Fortunately, doing that is a simple as calling Efficient Air & Heating. Our experienced AC company offers all of the services needed to help keep your home as comfortable and enjoyable as can be for you:
Tune-ups
Air quality services
Dependable Air Conditioning Repairs in Boca Raton
The summer heat can be brutal on you, but perhaps even more so, it can be brutal on your air conditioning unit. Over the course of the summer months, your AC will put in some serious work to keep your home cool and comfortable. After enough years of this kind of use, though, your AC unit is bound to experience quite a bit of wear and tear.
When this wear and tear leaves your AC unable to function its best or even at all, you need to call our Boca Raton team at once. With a professional air conditioning repair, we'll get your AC unit working like brand new once more, no matter what kind of wear it might have sustained.