Prevent A Fire Hazard In Your Coral Springs Home With Professional Dryer Vent Cleaning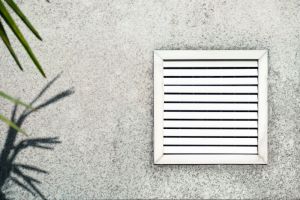 If it has been a while without letting a professional take care of cleaning your Coral Springs dryer vents then it is time to take care of it now. In fact, at Efficient Air & Heating we come across too many homes that have never bothered to have this work completed. Yet this is one of the most essential Indoor Air Quality Services to address when it comes to taking care of your home. Everyone knows to clean the lint trap inside your home after each time you use the dryer, so why would it not make sense to need to address the lint that collects in the external vent over time.
This can lead to problems like not being able to get your clothes dry in a suitable amount of time. Too many homeowners assume this means that their dryer is getting older and just not working as well as it once did. However, it usually actually means the vent that extends from your dryer to the outside of your home has become clogged.
Even more importantly, not bothering to clean your vent can lead to problems like fires. When you neglect to clean out these vents, over time the lint can become a fire hazard. You continue to heat up the vent every time you use the dryer and this means that the lint can ignite into flames any time you use this. Don't keep putting your home and your family at risk when all you have to do is let our reliable AC company take care of professionally cleaning these vents for you.