The AC Company in Pompano Beach That You Can Trust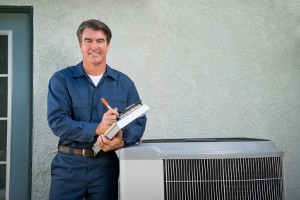 If you want to maintain the ideal level of comfort in your Pompano Beach area home, you need to maintain a dependable heating and cooling setup. To keep your HVAC in the most dependable condition, you need to look to the pros at Efficient Air & Heating. Our experienced AC company can keep your HVAC working like brand new through the years thanks to the exceptional services we offer:
Tune-ups
Air quality services
Dependable Air Conditioning Repair Work in Pompano Beach
The summer months will put some serious wear and tear on your AC unit, and over time, this wear and tear can get to the point that your AC fails to provide the cooling you need. Should this occur to your AC unit, you need to give our Pompano Beach team a call at once. With an air conditioning repair, we'll get things working like new once more, helping you to beat the heat once more for many more summers to come.