Professional Heating Installation For Your Coral Springs Home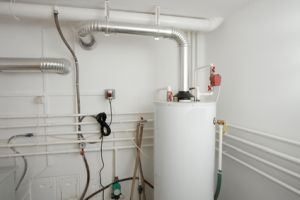 When it comes to Coral Springs Heating Installation, you need to be sure you are getting the best in prompt and professional service. At Efficient Air & Heating we have been taking care of local homeowners and their Heating Services since 1993. The system used to heat your air and keep your home warm all winter long is a complex one with many things that can go wrong.
This also means many things that can go wrong from the initial installation. So it only makes sense that you should want to be sure that the install job is taken care of correctly from the very start. While it would seem that any so-called heating pro should be able to take care of the job you would be surprised that this is not the case. Too often a new heating system is installed improperly from the start which means it never really works properly and that you will be paying too much each month to use your HVAC.
Heating Replacement
Over the course of many winters of hard work, your heating unit is bound to suffer significant wear and tear. In time, this wear and tear can reach a point where repairs are no longer an effective recourse. When that time comes, you need to look to our heating contractors. With our heating replacement work, we'll outfit your Coral Springs home with a dependable