The AC Company in Margate That You Can Trust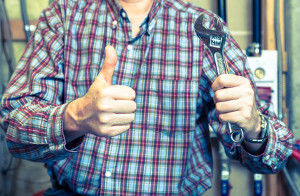 Your Margate area home should be the most comfortable place for you and your loved ones, and to maintain the best possible comfort, you need to maintain a dependable HVAC setup. To do that, you just need to call Efficient Air & Heating for all your HVAC upkeep needs. You can count on our AC company to maintain that setup and keep your home perfectly comfortable thanks to the variety of services we offer:
Tune-ups
Air quality services
Call Us for All Your Air Conditioning Repair Needs
During the intense summer months, your air conditioning unit is bound to put in some serious work as it keeps you and the other members of your household safe and comfortable. Unfortunately, all of this work is going to put quite a bit of wear and tear on your AC. After enough summers of enduring this wear, your AC may be unable to provide the quality of cooling you should expect.
If your air conditioning unit is in this kind of condition, you don't need to sweat it out when the temps begin to rise. Instead, you can always call our Margate team for our air conditioning repair work. We'll work quickly to get your AC unit working like new once more so that you and your loved ones can continue to beat the heat for many more summers.