Your Trusted AC Company in Boynton Beach, FL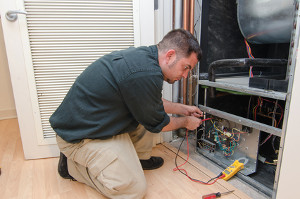 Your Boynton Beach needs to be the most comfortable place for you and your loved ones, and to maintain the best possible comfort, you need to maintain the most dependable heating and AC. To enjoy the most dependable heating and AC, look to Efficient Air & Heating. Our air conditioning company can keep your HVAC unit working dependably thanks to the many great services we offer:
Tune-ups
Air quality services
Call Us for All Your Air Conditioning Repair Needs
After another intense summer, your air conditioning unit is likely to suffer from quite a bit of wear and tear. After enough summers' worth of this wear and tear, your air conditioning unit may fail to provide the quality of cooling you need. In fact, this wear could get bad enough that your AC unit isn't able to provide the cooling you want at all.
When your unit gets into this kind of shape, you don't need to sweat. Instead, you need to call our Boynton Beach team for our air conditioning repair service. We'll provide quick work and dependable results to get your AC unit running right once more, no matter what kind of wear the summer months might have put on it over time.