Professional Furnace Repair For Your Coral Springs Home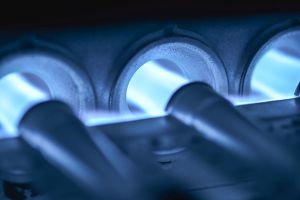 One of the most important tasks homeowners end up having to take care of is finding a professional Coral Springs HVAC Contractor to address the need for furnace repairs. This is one of the most common tasks to end up putting off even when you know that you need it taken care of. So you will be glad to know that you have come to the right place when it comes to this type of work. Since 1993 we have been the experienced heating company to rely on for all you Heating Services.
We offer a free service call with repairs as well as 100% guarantee on the work that we do. Plus, you will know the price before we complete the job - we don't believe in surprises when it comes to taking care of the heat system that you and your family depend on. Our job is to help you take the best care of your family as possible, not price gouge you and offer work you don't even need. Let us help continue to be number one and offer families the essential work they need.
Work that is this involved can only be carried out by someone with the training and experience true Coral Springs air conditioning and heating professionals must have. Working with anyone less than reputable for this type of work is nothing but a waste of your time and money. Not to mention, you still won't get the quality of work done that you really need.