Keep Your Coral Springs Home Cool and Comfortable All Summer Long With An AC Tune-Up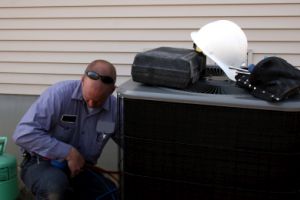 The manner in which you care for your cooling system is what will help to determine whether or not you will have to deal with the need for unexpected emergency repairs. At Efficient Air & Heating, our Coral Springs team, we try always to encourage a preventative approach first, which means taking care of service along the way with our routine tune-up work.
It is also a good idea to already be familiar with your Coral Springs professional AC company before the need arises for emergency repairs. If not, then once you actually need someone to take care of your repairs, you will end up making a rushed decision and one that you might regret. Let us help you by addressing issues you may have now to avoid others down the road and so you can know and feel good about working with our crew.
We are proud of being the name locals rely on for Air Conditioning Services. The great news is that you can expect the same level of professional care during emergency call hours as you get during standard business hours. Give us a call now, and let's work together to address your cooling system needs.