Keep Your Coral Springs Home Comfortable With Heating Repair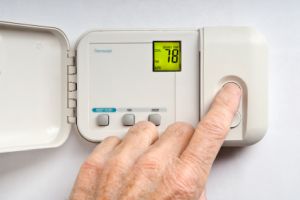 One of the main responsibilities of being a Coral Springs homeowner is making sure you take care of heating repairs when needed. Having your heat stop working in the middle of a winter here is the last thing you want to deal with. At Efficient Air & Heating we have been making it our priority to address the service needs of our clients when it comes to servicing their heating and cooling system needs. Since 1993 our Coral Springs Air Conditioning Contractor and heating repair experts have been the name to call on for this type of work.
If you already know that you are in need of minor repairs then it only makes sense to stop putting them off. Minor repair needs will not fix themselves and, over time, will only continue to get worse. So, when you find yourself in need of heating repairs, make sure to call our heating company in Coral Springs at once to enjoy the quality work we provide.
So instead of making the mistake of procrastinating when it comes to your Heating Service needs, give us a call today. We look forward to working with you and helping you to keep your home safe and protected. Don't take chances when it comes to the quality of the work you get for your heating and cooling system, call us today for your repair needs.