Efficient Air & Heating: Deerfield Beach's Premier AC Company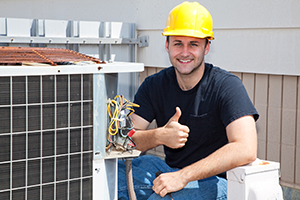 To ensure your Deerfield Beach home is as comfortable as can be for you and your loved ones, you need to get quality care for your heating and air conditioning units. For the highest-quality care in the area, look to the pros at Efficient Air & Heating. Our experienced AC company can help your home maintain the best possible comfort thanks to the many great HVAC services we offer:
Tune-ups
Air quality services
Your Deerfield Beach Air Conditioning Repair Experts
The summer heat can be brutal on all of us. What's more, the summer heat can be brutal on your air conditioning unit, as it will have to work at pretty much full-blast for months at a time to keep your home safe and livable. Unfortunately, this hard work can take its toll on your air conditioning unit, causing wear and tear that can prevent it from working its best-or even at all, for that matter.
Fortunately, though, air conditioning issues are a non-issue if you look to our Deerfield Beach team. With our air conditioning repair work, we can get your AC unit working like new, no matter what kind of wear the summer heat might have put on it. Your home will be cool and comfortable once more, and it will remain that way for many more summers to come, guaranteed.