Important Considerations For Air Conditioning Repairs & Replacements In South Florida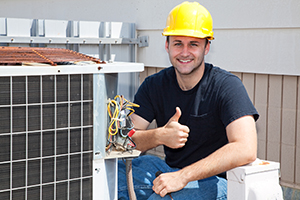 When you live in the hot, humid South, you need to be sure your air conditioning system is running in top condition so you have the most in energy efficiency from your unit. Your air conditioning system should be giving you at least the minimum standards of efficiency. Building codes are defined by ASHRAE, the American Society of heating, Refrigerating, and Air Conditioning engineers.
This global society advances human well-being through sustainable technologies for the built environment and sets standards for consulting engineers, mechanical contractors, architects, and government agencies including code enforcement authorities.
ASHRAE standards for air conditioners in South Florida vary from area to area, but local code enforcement authorities maintain the information needed to ensure that your air conditioner repairs, installations, and replacements adhere to at least minimum standards.
These standards and resulting building codes protects owners from substandard workmanship and substandard equipment. Codes can be set for ventilation, energy efficiency, design for high performance in different building types, indoor air quality, temperature minimums, specific installation techniques and materials, and more.
Most air conditioning systems are designed to be able to maintain an interior temperature of 75º on a design day, yet systems often can achieve temperatures below this. Temperatures that are set below this often cause sweating in ducts, vents and all around any elevated substructure or crawl spaces.