The Most Important Things You Need to Know About Conventional Air Conditioners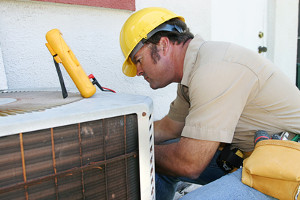 If you have a conventional air conditioner or you are considering purchasing one, there are some important things to know about how these machines work, the operating cost, energy efficiency, cost, size, and maintenance. Conventional room air conditioners and conventional Coral Springs central air conditioning are the most popular cooling methods in use today in the U.S.
Conventional air conditioners work by way of a very complex process with several critical parts which essentially cool the air by pushing it across coils that are cooled with a refrigerant to remove the heat from the air and re-circulate the cooled air back into the home. An evaporator inside the home draws heat from the air. The compressor pressurizes the evaporated fluid and sends it outside to the condenser. The heat is then released to the outside and the fluid is pumped back to the evaporator.
Central air conditioners are rated on the basis of a Seasonal Energy Efficiency Ratio (SEER). The higher the number, the more efficient the unit is and the less it will cost to operate it. Units manufactured before 1992 commonly had a SEER rating of about 6. Standards in 2008, however, require that units have a SEER rating or at least 10. If you are buying a new conventional central air conditioner, you should look for a SEER rating of 13 or more, if possible, and the unit should carry the EnergyStar seal.