Lauderdale Lakes Air Conditioning Contractors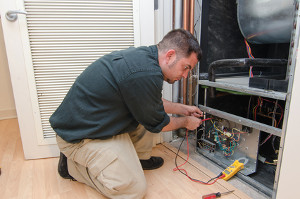 For most the year in Lauderdale Lakes, the weather is extremely hot and humid, so keeping your AC running well and efficiently is one of your biggest priorities as a homeowner. Outdoor temperatures frequently rise to well over 90° F during the summer months, and during that time, your AC is about more than just keeping your home comfortable-it's often a safety and health concern. At Efficient Air & Heating, we know how important your Lauderdale Lakes air conditioning is to your home and your family, so we always strive to provide our clients with the highest quality Air Conditioning Contractor services possible.
We've been working in Lauderdale Lakes and the surrounding areas for over two decades, and we've developed a nearly flawless reputation in that time, becoming known as the most qualified and dependable HVAC contractors in the air. That reputation is built on our commitment to providing every one of our clients the highest quality workmanship and customer service possible. Whether you need in-depth repairs or just routine maintenance for your air conditioner or heating system, our professionals will always be ready to do whatever it takes to guarantee your complete satisfaction with our work.
Call us today to request air conditioning repair service, and we'll be looking forward to assisting you.