Lauderhill Air Conditioning Contractors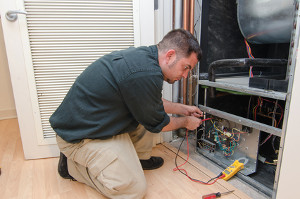 For most of the year in the Lauderhill area, the weather is extremely hot and very humid, so for homeowners in the area, air conditioning systems are extremely important. With outdoor temperatures that frequently exceed 90° F, having a properly functioning and efficient AC in your home isn't just a matter of comfort-often, it's a matter of the safety health of you and your family. At Efficient Air & Heating, we understand how important your Lauderhill air conditioning is to your home and your family, so we do whatever it takes to provide you with the highest quality heating and air services possible.
We've been working in the Lauderhill area since 1993, and over the years we've developed a reputation as the most trustworthy and reliable Air Conditioning Contractor in the area. We earned that reputation by consistently providing high quality workmanship and professional customer to every one of our clients. Whether you're looking for routine maintenance service or in-depth diagnostics and repairs, our professionals will always be ready and eager to do everything we can to guarantee your satisfaction with our work.
Give us a call today to request service, or to ask any questions you have about the air conditioning services we provide, and we'll be looking forward to working with you.