Expert Air Conditioning and Heating Contractors in Weston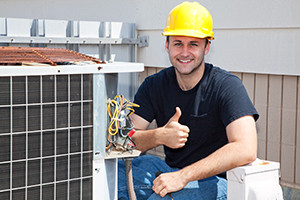 When it comes to getting the best in service for Weston air conditioning contractors, the name to call on is Efficient Air & Heating is your Air Conditioning Contractor. For over two decades now we have established ourselves as the local industry leader by doing whatever it takes to take care of our customers. We take great pride in the work that we do and that shows in the results that we get. Our goal is to keep you and your loved ones comfortable in your home, all year long.
When you contact us you can feel confident that we will show up to handle your air conditioning service needs in a prompt and professional manner. You get a licensed heating and cooling contractor as well as courteous and knowledgeable staff available to take care of you in any way you need. Give us a call today to ask any questions you may have or to go ahead and secure an appointment to take care of your heating and cooling system.